Below is a list of the current ISPA Board of Directors.  The ISPA Board of Directors is comprised of five volunteers who have been elected by the ISPA membership to serve for a term of up to two years (depending on position) to continue the progress of guiding and structuring the sport, however deal with ISPA business via email on a daily basis.  The Board meets regularly, at least once per month (times vary because of multiple time zones that Board members are in) via Skype conference call.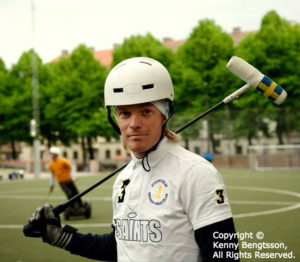 Alexander van Riesen
Chairman
Born in Sweden in 1971
Segway Polo: Stood on a Segway the first time in 2008 and said "you just have to use this machine to play a form of polo – segway polo". Googled and found that such a sport where already in creation! Where teams had formed in USA, Barbados and Germany among other places. Directly then created the team Stockholm Saints in 2008 as well as founding Stockholm Segway Polo Club in 2010. Sthlm Saints played in its first major tournament, Woz Challenge Cup (World Cup), in 2010 in Barbados, coming fifth place out of eight. Have participated in every World Cup ever since. 2012 he took initiative for Stockholm Segway Polo Club to arrange Woz Challenge Cup in Stockholm, acting as a Chief Event Manager. In 2013 Sthlm Saints became World Champions at the World Cup in Washington DC, USA.2014-2016 he was Vice Chairman on the BoD of ISPA. Has a big heart and passion for Segway Polo: "The Sport of Equals", and a ambition to let more people of all ages experience this great sport.
Professional background: Founder, CEO, Entrepreneur and Management Consultant. A results-oriented person with over 20 years experience working with sales, marketing, business development, technology /digital development (web, social media, mobile and e-commerce), management, strategy and organizational consulting. Have had consistent success in creating and executing on strategies, leveraging teams, establishing new IT-solutions, change management projects, rolling out programs, establishing new solutions as well as forming partnerships and alliances.
Hobbies & Interests: Are spanning over a wide area from Segway Polo, Sailing, Diving, Snowboarding and Traveling among others.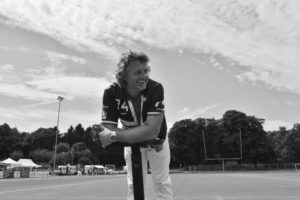 Mark Weller
Vice Chairman
Born in the UK in 1974
Started playing Segway Polo in 2013
Introduced Segway Polo to the UK in 2014 and co-organised the UK's first ever International Segway Polo Tournament in April 2015, followed by the UK's first National Tournament 2015 and Warwick Winter Tournament 2015.
Tournaments: Zurich Cup 2013, Zurich Cup 2014, Woz Cup 2015.
Hobbies: Squash, rackell ball, skiing, Bikram yoga, mountain biking, but mostly playing Segway Polo.
History: Previously played and taught horse polo, during which time he'd also met his now wife April Weller.  But when he came across Segway Polo, which he referred to as the 'Sport of Equals', he was hooked.  On discovering the sport, he enjoyed the games and its community so much that he then embarked on a tour of Germany visiting the various teams and playing alongside them.  Shortly after deciding the sport was one to offer everyone an opportunity to play in the UK, he bought an additional 11 Segways, a van and all of the essential equipment required for playing games.  Together with April, they left the world of traditional polo, created 'UK Segway Polo' and set about introducing the sport to the UK. The sport has been enjoying a steady growth and with the support of existing UK players, the first ever UK based Club is undergoing creation and has been named 'Warwick Segway Polo Club'. Aside from also providing coaching at the practice sessions, Mark is also currently reviewing the fundamental Segway Polo rules to look into whether any adjustments might benefit the sport, whilst simultaneously maintaining its overall appeal.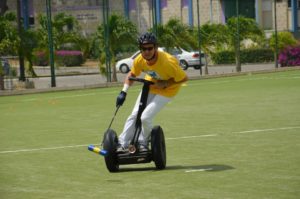 Michael O'Connor
Treasurer
Born in Atchison, Kansas USA in 1961, two grown children, one grandson
Raised in Indiana, lived 30 years in Northern California, now in Dallas, TX
Currently working as Director of Sales Engineer for Oracle Corporation
Hobbies: Yoga, travel, wake boarding, technology, motorsports
Segway Polo: Major Tournaments: WozCup 2011, 2012, 2015 and Euro-Cup in 2016

Having started practicing in the spring of 2011, I volunteered to assist with Woz Cup 2011 preparation in Folsom, CA. Much to my surprise, I was invited to play on the Folsom Breakout. From that amazing experience I knew this sport and fellow players would become an important part of my life. Although the Folsom Breakout existing only for a brief time, the connections I made allowed me to continue to develop my game and resulted in new friends and opportunites to travel, play with many wonderful teams and to participate in over a dozen tournaments. Perhaps more importantly, the sport has enabled me to develop what I trust will prove to be life-long friends and extended family. If you've not yet tried Segway Polo, I encourage you to check it out. You'll be glad you did!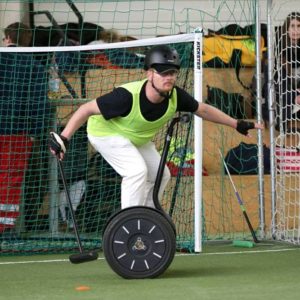 Reto Jungkind
Secretary
Reto was born and raised in Ascona (in the Italian speaking part of Switzerland) and has been living in Geneva for almost 20 years. He is the operations manager of Cityhwheels, a company specialized in Segway tours and events and has been infected with the Segway Polo virus since the 2015 Woz Challenge Cup in Cologne. Whenever his "home Team" (the Swiss "Helvetic Vipers") cannot play due to insufficient number of players, and if time allows it, he is always ready to join another team that is looking for a player. So far he has been a guest-player with the "X-Turtles", the "Hannover Hot Wheels" and the "Funky-Move Turtles", as well as on an ad-hoc teams at the "Niklaus Turnier" in Solingen. Reto is eager to make a contribution to the Sport of Equals, has already started refereeing games at the Euro/Klingen Cup in Solingen and at the ISPA European Championship in Denia and now commits to foster and further Segway Polo as ISPA's Secretary.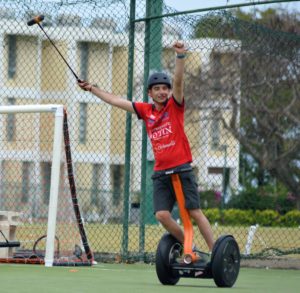 Roberto Sanchez Montero
Member at Large